Formations à la sécurité, secours et soins d'urgence
Soins infirmiers à Domicile
On Wednesday, March 1st, 2017 the MedicPress+ Clinic is closed due to maintainance.
Short Story About Medic
CEO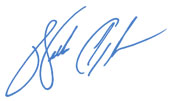 Since 1994 in the field of medical assistance and medical transport.
Medic' Multiservices is a company of medical service provision in which activities started in 1994. It is the firstborn of the Medic' Multiservices Group (MMS Group).
Ground means of medical transport of international standard.
Highly qualified transport staff.
Medical equipment « State of the art »
A continuously supervised activity by monitoring doctors.
"Excellent accompagnement avec beaucoup de persévérance, merci!"
"Tout est en bon état, merci pour votre excellent service à toute l'équipe!"
"Sérieux, rigueur et sympathie Félicitations!"
" Equipe extra , un grand bravo et merci beaucoup"
Excellent contact , efficaces et très bonne équipe
Equipage parfait , sympatique et compétent
Medicine WordPress Theme
This is a WordPress theme made by power elite author.
Medic' Multiservices